We are a company that prides itself with helping our customers acquire products that are unique to their applications and are not always commercially available.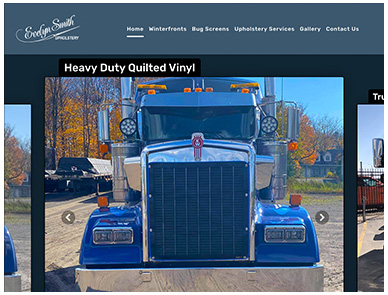 https://winterfront.ca/

Our products are sold through a network of companies Canada wide or can be ordered directly through the website.

We recover all types of furniture, automobile interiors and seats, commercial seating, RV cushions, ATV and snowmobile seats and custom tarps. With the customers direction, we bring your visions to reality.