Jason, Theresa, Garrett & Sawyer Zuk are the folks behind Bar Z Beef, and the ranch hands at Bar Z Ranch, situated 10 miles west of Arborg, MB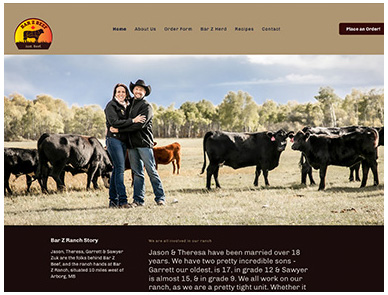 https://barzbeef.ca/
We are a Verified Beef Production Plus certified ranch, and thus we are also recognized certified under the CRSB Certified Sustainable Beef Framework. This means we have reached a national certification focused on-farm safety, environment stewardship, animal care, biosecurity and community involvement. This is done through thorough record keeping of all vaccinations, herd health practices, pesticide management, manure management and feed documentation. We are audited by a third party to ensure these practices are continuous.