We believe that customer service is paramount in our industry, and we take pride in our process - from client communications to product design, to final delivery.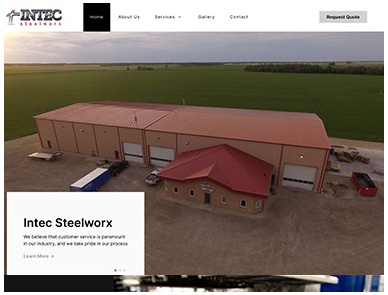 https://intecsteelworx.com
Laser Cutting: Experience and technology. It's a combination that makes us who we are. When it comes to laser cutting, we can deliver.

Welding Services: In addition to our laser cutting and sheet metal forming services, Intec has the ability to meet most welding requirements.

Sheet Metal Forming: Utilizing the latest in CNC Forming technology, Intec can efficiently transform almost any flat sheet designs into your required profiles.