An Organization funded by Canadians of Icelandic decent, dedicated to the preservation of their Cultural Heritage.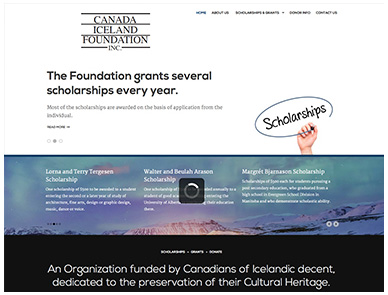 http://canadaicelandfoundation.com
Canada Iceland Foundation was created as a charitable body by a group of community leaders and organizations in the Icelandic Canadian Community in the late 1940s to fulfill the need for a funding charity to support non-profit cultural and scholarship activities of our community, aside from the organizations that seek funding for their own specific undertakings. In 1985, the unincorporated Foundation was turned into a charitable corporation. Over the years, many families have memorialized family members with the establishment of scholarship funds in their names. This process is ongoing and the Foundation has been fortunate as well, to be remembered in the wills of members of the Icelandic Canadian community.