We specialize in Inuit and First Nations or Woodlands style art but also offer a wide variety from Canadian and International artists. Our collection is always growing to offer the buyer only the best investment quality artwork for their dollar.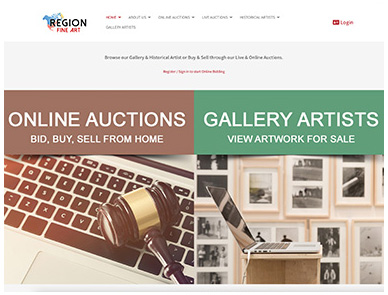 http://regionfineart.com/
We are located in Manitoba's Interlake; ideal for shipping across Canada and North America and for contacting clients in other time zones. We have access to some of the best Inuit and Soapstone carvings around from our central Manitoba location. Our Central Manitoba location allows us to actively pursue historical artists such as Leo Mol, Kenneth Gordon, LL Fitzgerald, Bertram Brooker, John Pangnark and Norval Morriseau. As well as having access to some of Canada's best living artists like Joe Fafard, Allen Sapp, and Sara Genn. Region operates on an appointment only basis, but please contact us if you would like to have a look around, would like to learn more, or have any questions we would be glad to help.
Nolan Sigvaldason - Region Fine Art Gallery Owner