We at Quantum Clarity are grateful for the opportunity to contribute towards the success of our industry and are committed to improving your SCIO/INDIGO experience. Please read through our Reactivity Report at you leisure and email us with any questions or comments.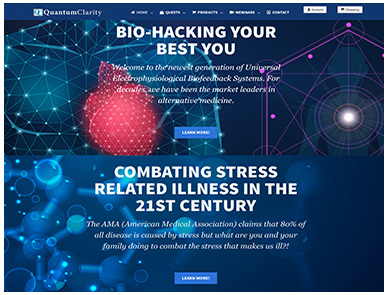 http://quantumclarity.ca
Quantum Clarity, simplified software for success is a company which has been developed to meet the needs of every SCIO/INDIGO owner. Having spent the last three years working in China, commencing with the Beijing Olympics in 2008, we were challenged with developing a professional and efficient method for delivering the test results from SCIO/INDIGO test. Working with hospitals, international corporate businesses, government officials and national Olympic athletes required a new approach. Necessity being the mother of invention, we developed that new approach and have since adapted it to meet your needs.