Arborg Oil & Filter is a family owned and operated business that has been proudly serving the Interlake area of Manitoba for over 25 years.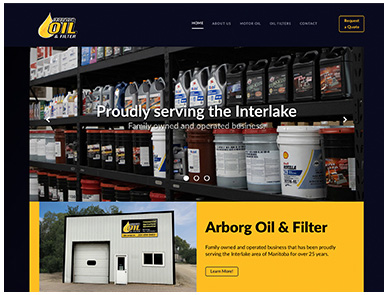 https://arborgoilfilter.com
At Arborg Oil & Filter we have what you are looking for. We offer a wide range of products for the every day driver as well as heavy duty and premium filters for high mileage protection.

Using the right oil is exceptionally important to make sure you are getting the most out of your vehicle. Motor oil performs a variety of essential and protective functions for your engine. To keep your car, truck or tractor in peak condition changing the oil regularly is crucial. At Arborg Oil & Filter we can help you choose the best product for your needs.