Tria Products Ltd. Custom manufacturing the highest quality concrete equipment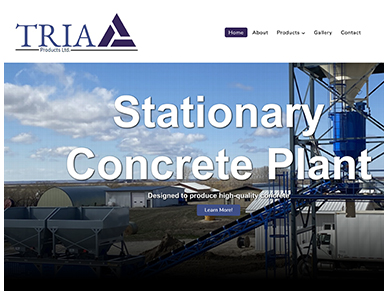 https://triaproducts.com
Tria Products has stationed  their concrete batch plants in some of the countries roughest terrain. Tria Products has worked closely with our customers to develop the highest quality concrete batch plant possible. Our support staff are experts at all components of the business. We have gone from a portable batch system to a fully automated stationary batching system designed to consistently produce 70m3 per hour. We still operate with the small family-owned principles that we started with. Customer Service is our highest priority. Our value system which includes - treat others like you want to be treated have enhanced our repeat customer business. We are known for our ability to deliver the highest quality for the best cost.